Corporate Information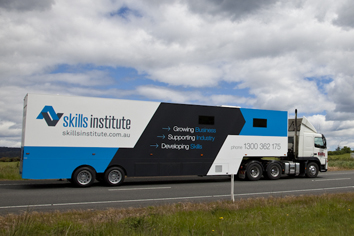 A new training provider created to meet the challenges of the changing needs of business and the VET sector.
What is the Skills Institute?
An Australian Registered Training Organisation.
We deliver training Australia-wide and to international clients.
An organisation with 450 staff.
What do we do?
We deliver training for complete qualifications and customised skills sets.
We train in more than 30 industry sectors and deliver in excess of 700 training products.
Our training is delivered according to our clients' business goals and locations.
Download our corporate video here
Background
The Skills Institute is a totally transformed training provider that emerged from the separation of TAFE Tasmania in 2009 into two new training organisations:
TSI - an employer and industry aligned training provider focused on workforce skills development
The Tasmanian Polytechnic - providing student and career aligned vocational education.
The client group of the Skills Institute is employers and their employees. In providing workforce skills development services, the Skills Institute is supporting the productivity and success of client businesses.
The Skills Institute is a Tasmanian Government owned statutory authority governed by a board of directors.