Student Support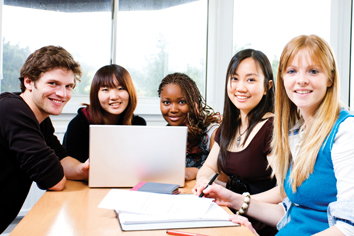 Being an employee and student at the same time can be difficult - presenting new challenges along with the opportunities that come from developing your skills and knowledge.
The Skills Institute provides focused support services for apprentices and trainees, regardless of whether you have just begun your training or are nearing completion.
Access the information you need though the pages on the left, or speak to one of our staff for a confidential discussion of your needs and how we can help.
Language, Literacy and Numeracy
Trainees and Apprentices at the Skills Institute can seek assistance for Literacy and Numeracy concerns by talking to their teacher or Unit Leader. This support is provided by specialist teachers either one-to-one or in small groups. This can be done on campus, or it can be negotiated to occur in the workplace where possible.
This support is based on what you need to be able to read, talk about or calculate to do your job. This support may be accessed while you are on campus or in conjunction with your local LINC centre. Please talk to your trainer or Unit Leader if you would like to discuss these options.
For assistance to access this support contact Bruce Milne by email at [email protected] or phone (03) 6434 5803.
OzHELP
OzHELP provides FREE and CONFIDENTIAL support services for all students experiencing difficulties such as:
Conflict resolution
Communication breakdowns
Dealing with anger
Relationship and family difficulties
Drugs and alcohol
Gambling
Depression
Thoughts of self harm
Dealing with grief and loss
Suicide
Disability issues
Financial stress and debt management
If any of the above issues affect you or you have concerns, contact OzHelp on (03) 6343 3122 to have a confidential discussion, request an appointment or set up a meeting. OzHelp staff can catch up with you at a time and place that suits you and assist you in finding some practical solutions.