Construction • Furniture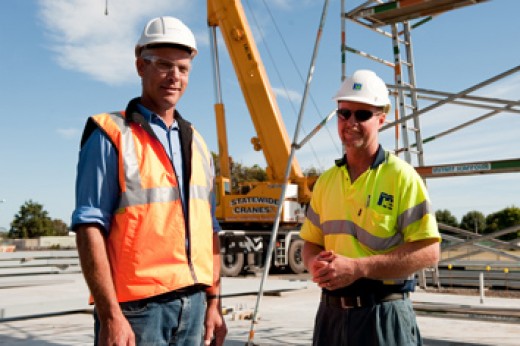 Building for the future
The construction industry is currently experiencing a huge demand for skills development and the quality training to support this. The Skills Institute offers tailored training programs to employers and their apprentices in the following qualifications:
Certificate II in Construction (CPC20111)
Certificate III in Carpentry (CPC30211)
Certificate III in Concreting (CPC30311)
Certificate IV in Carpentry and Joinery (CPC32011)
We also provide high quality training in the furnishings sector, including qualifications in:
Certificate III in Furniture Finishing (LMF30202)
Certificate III in Furniture Making (Wood Machining) (LMF30502)
Certificate III in Upholstery (LMF31002)
Certificate III in Production Upholstery (LMF31102)
Certificate III in Cabinet Making (LMF32109)
Please note: Funding assistance is available from the Tasmanian Building & Construction Industry Training Board (TBCITB) for those that qualify under eligibility criteria. For more information see the Application Form and the TBCITB website.
Contact us on 1300 362 175 for all your training needs.
Disclaimer: Please note prices and course dates are subject to change. Contact us to provide a quote for your individual or group booking.